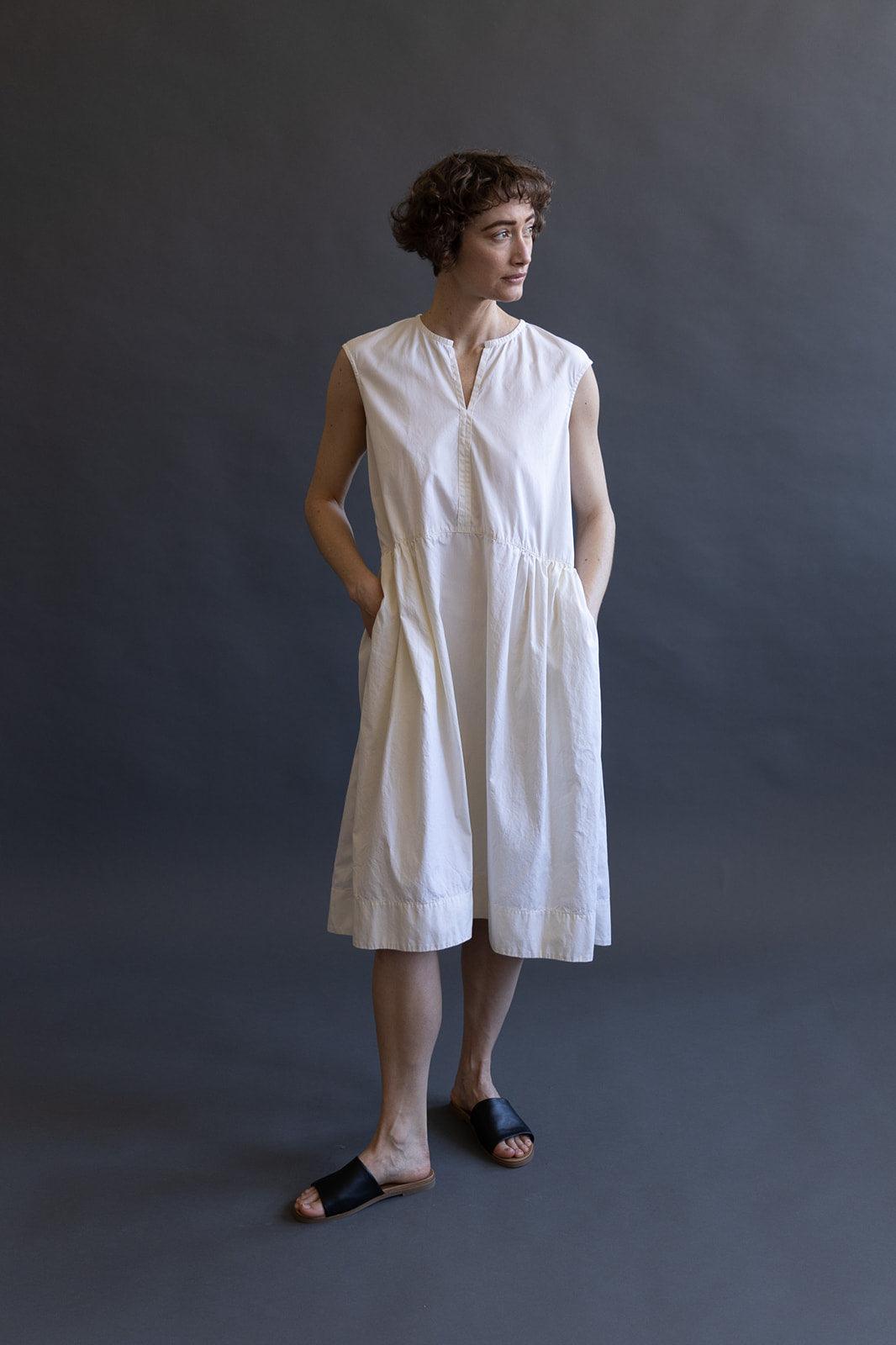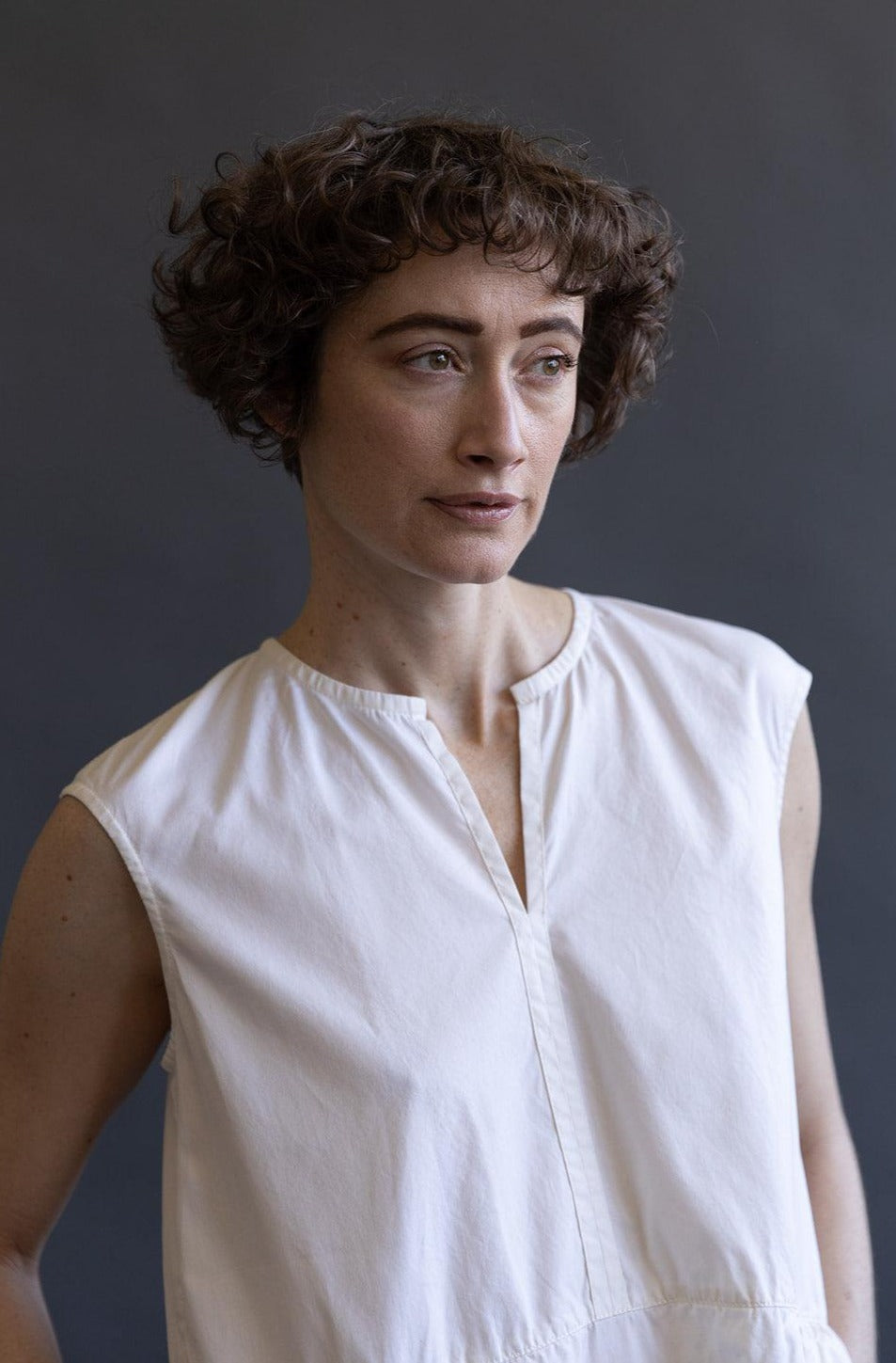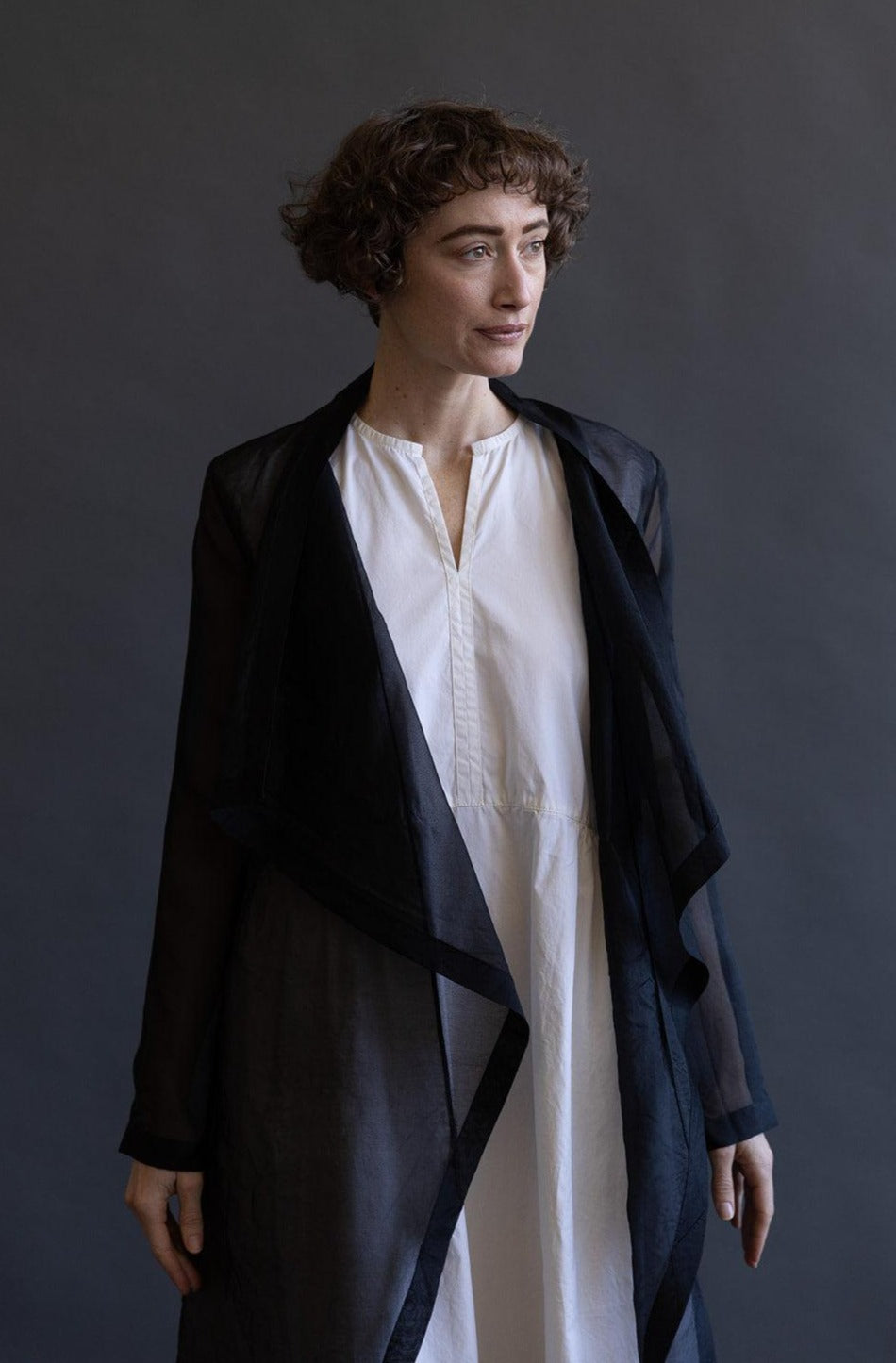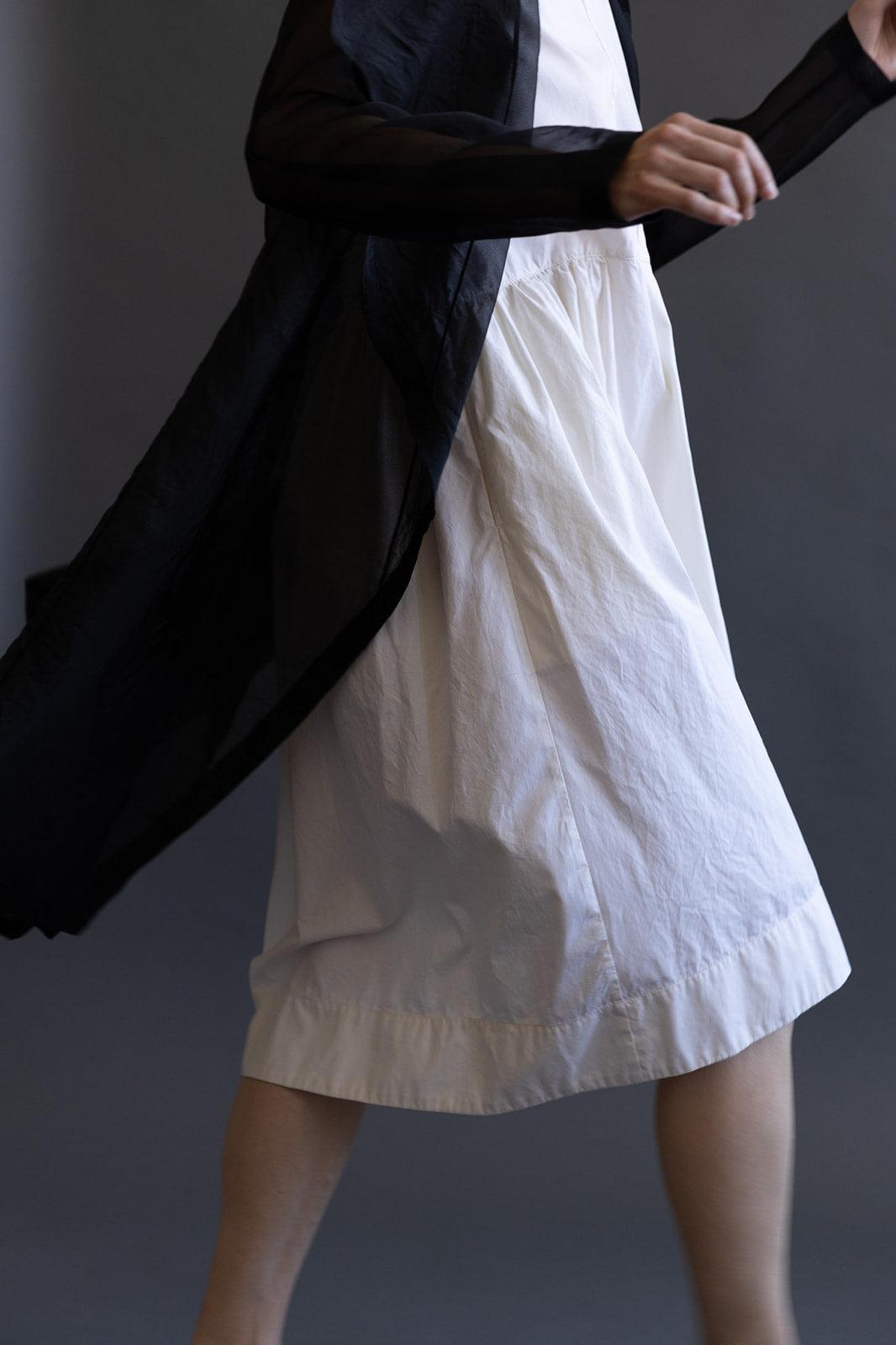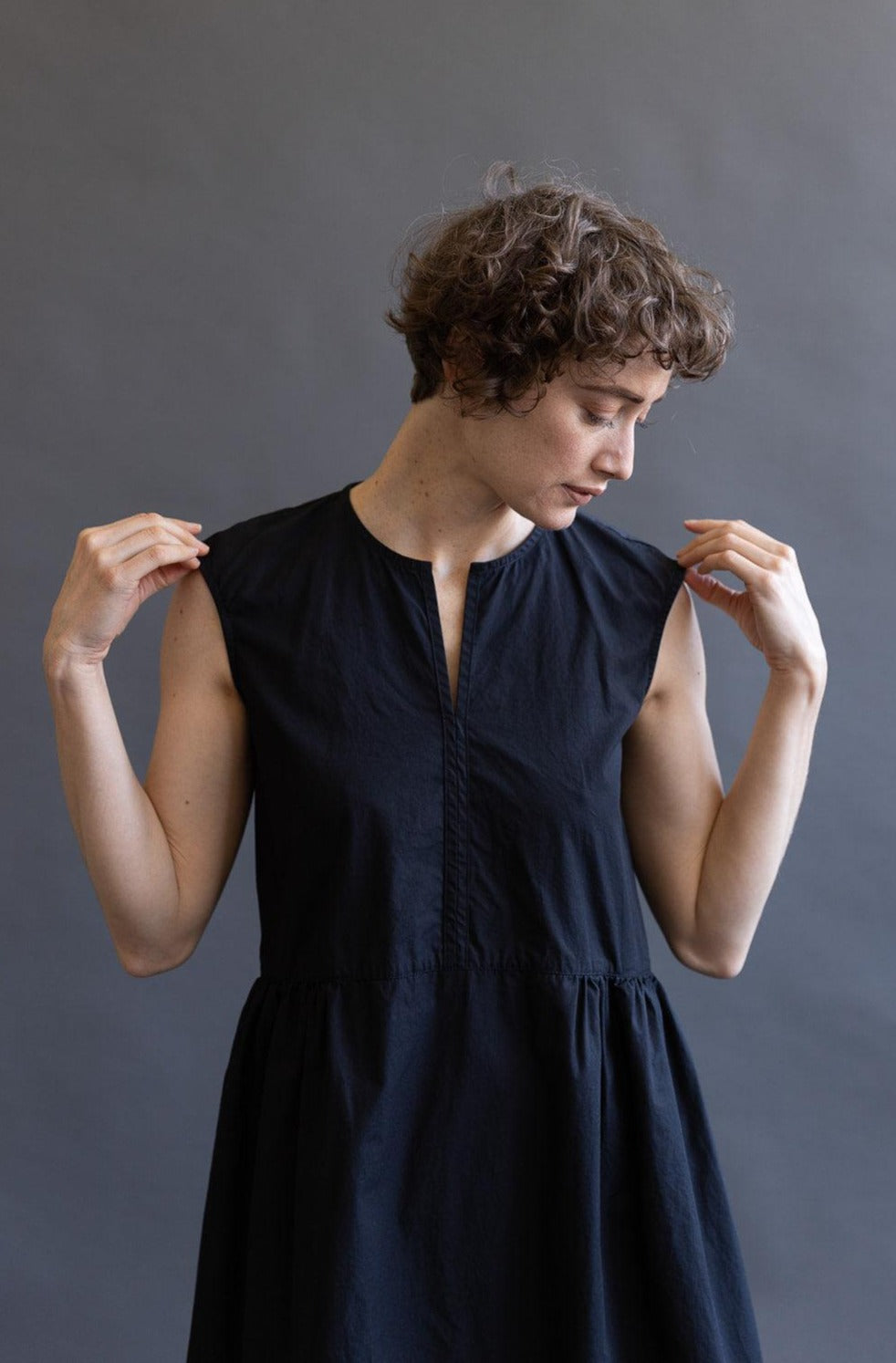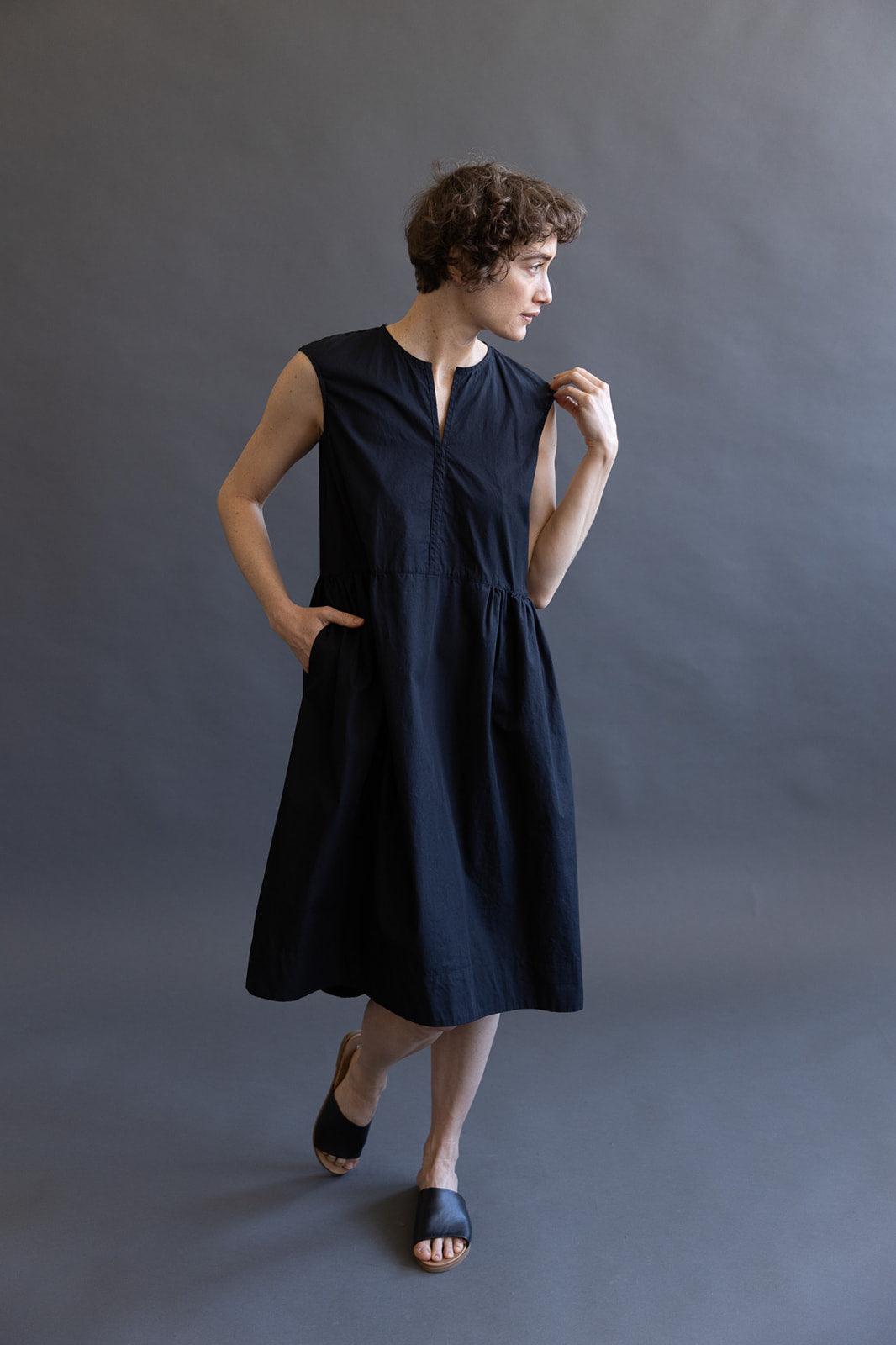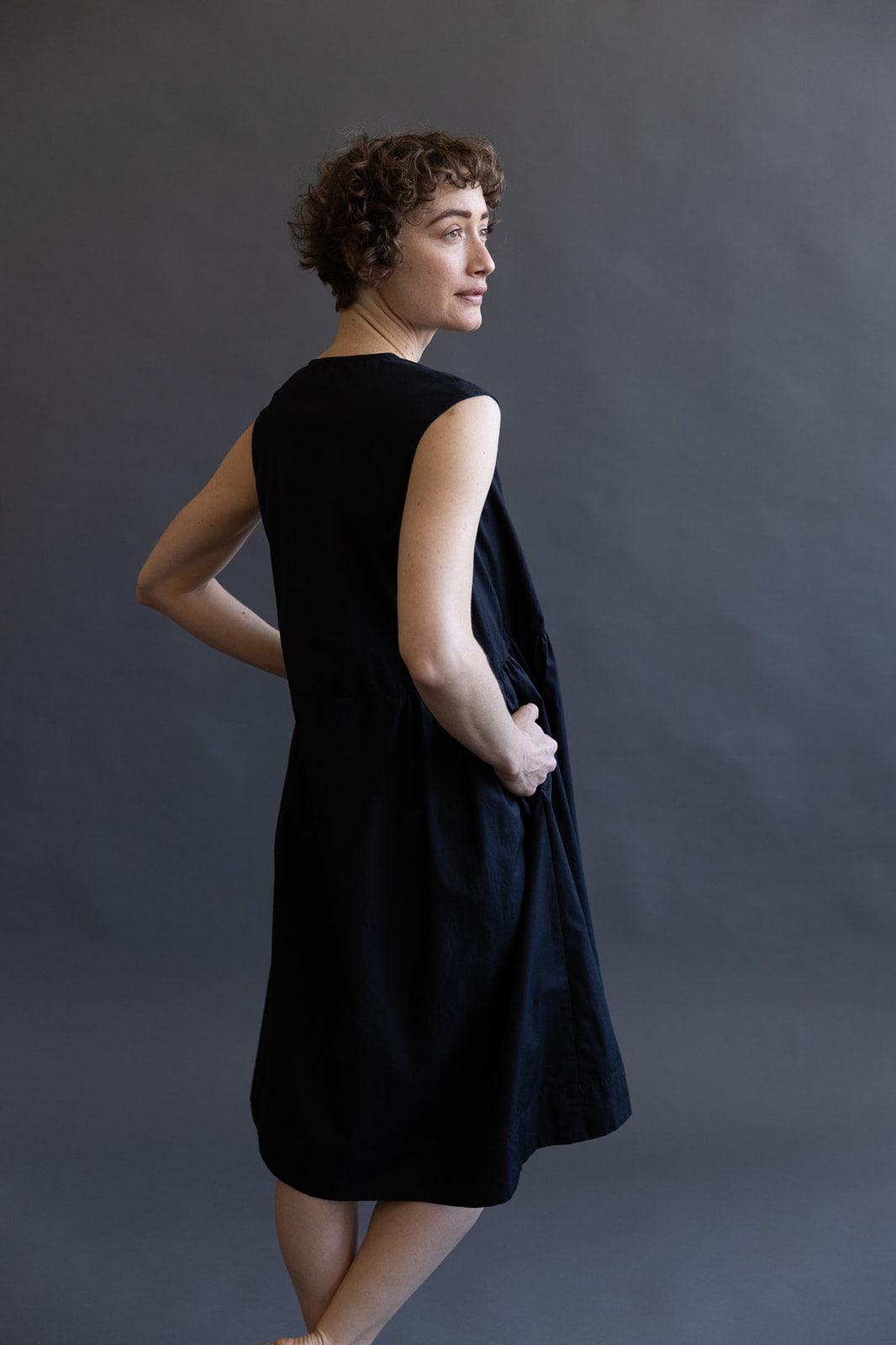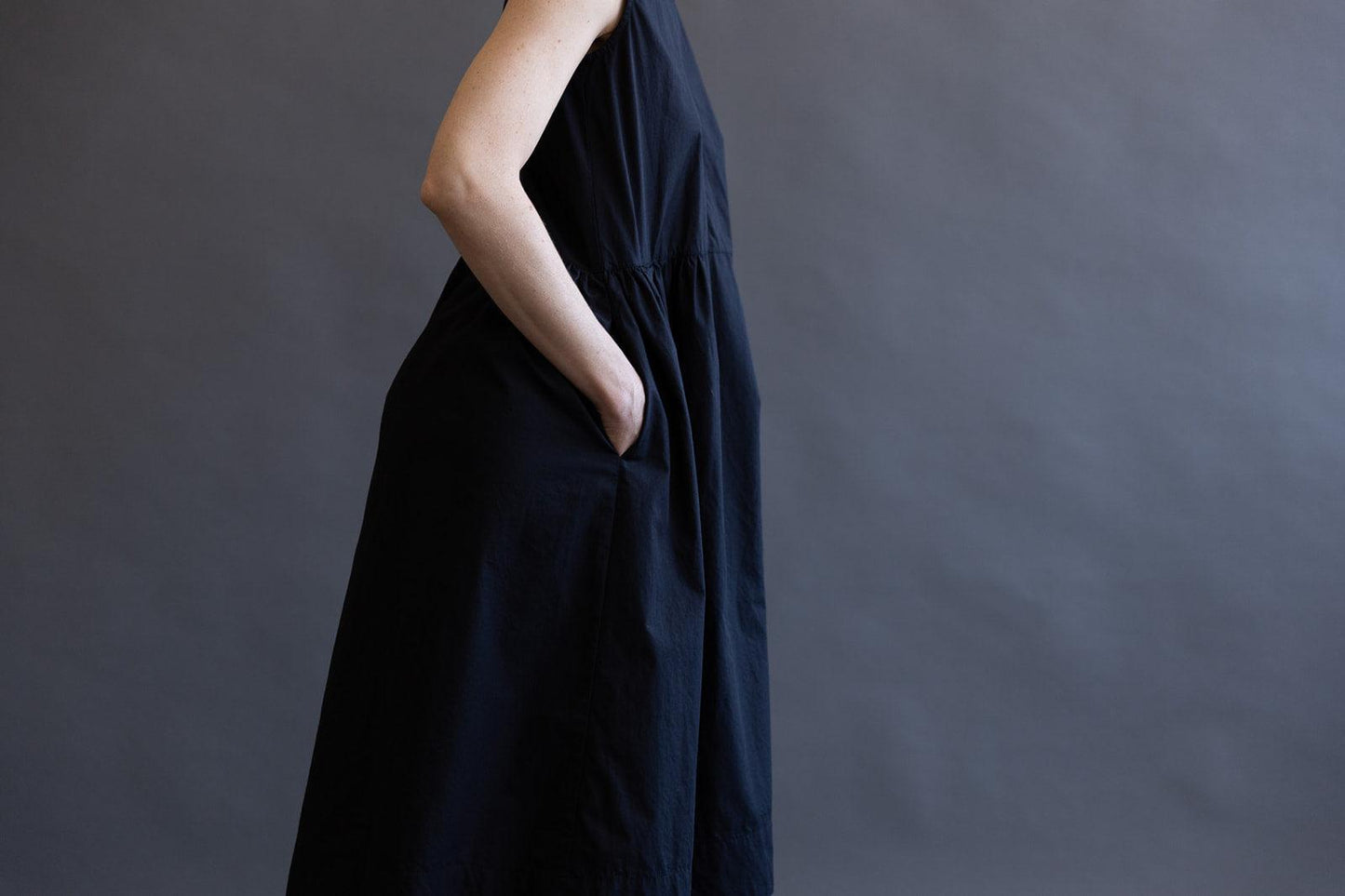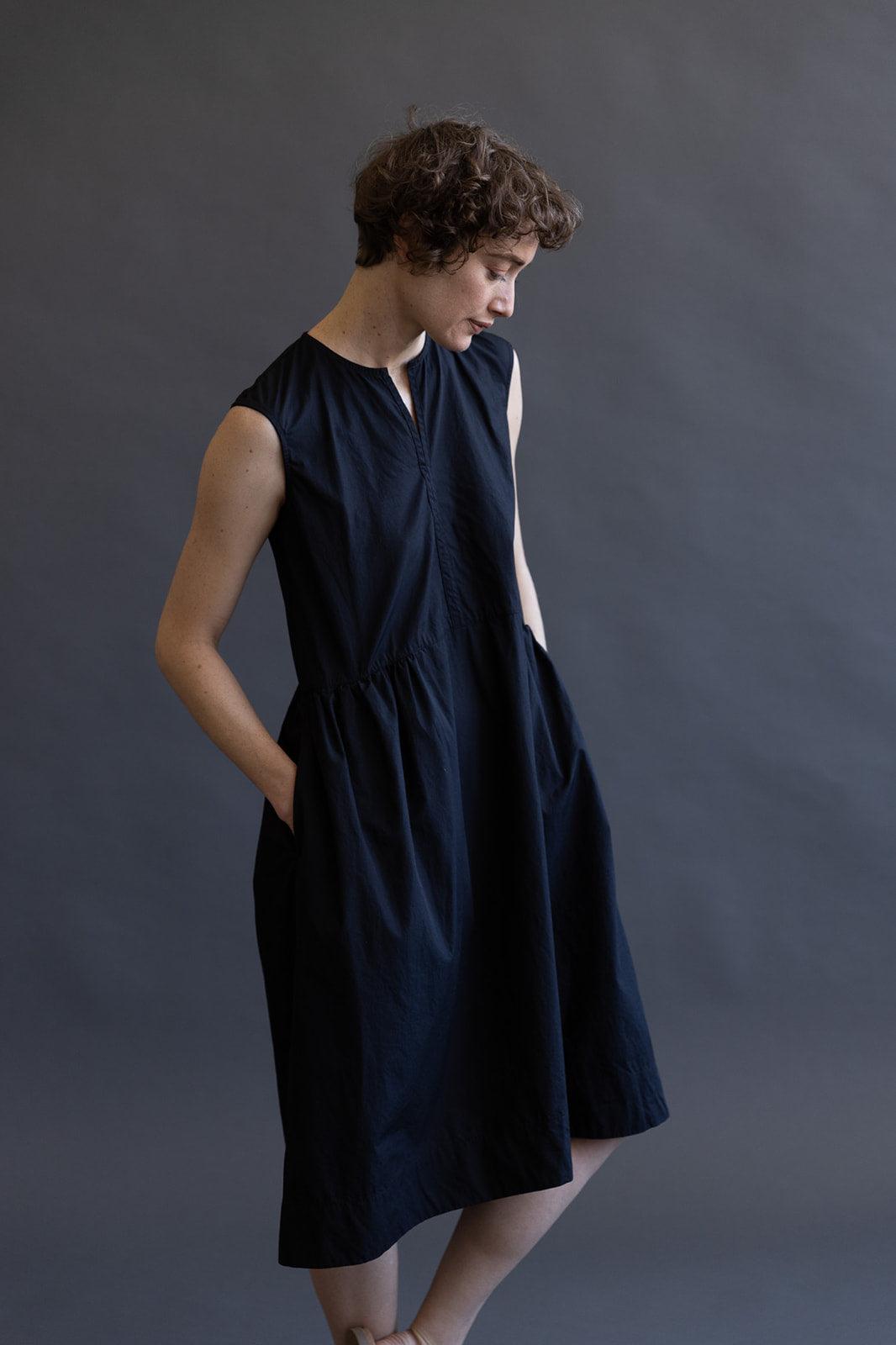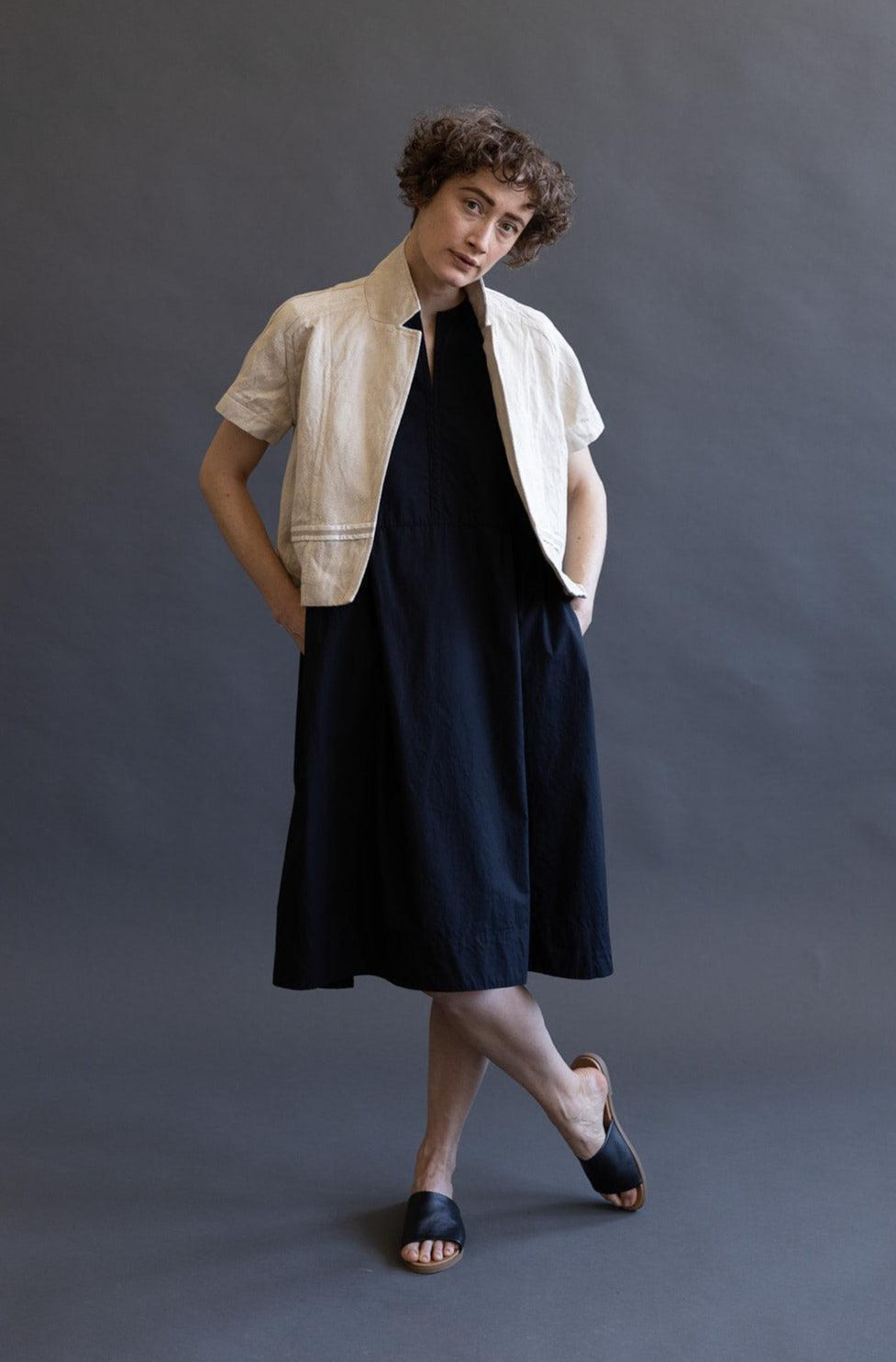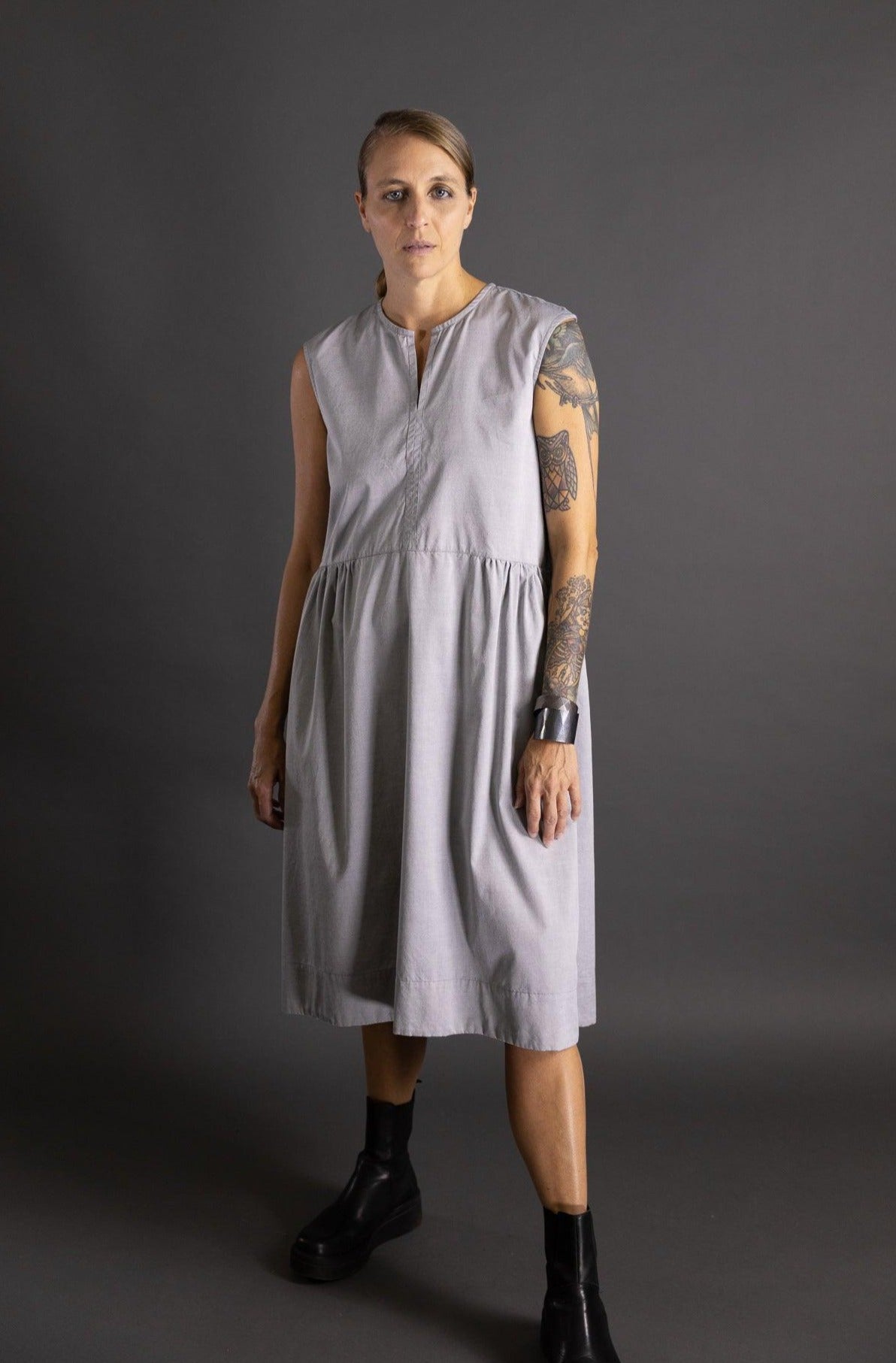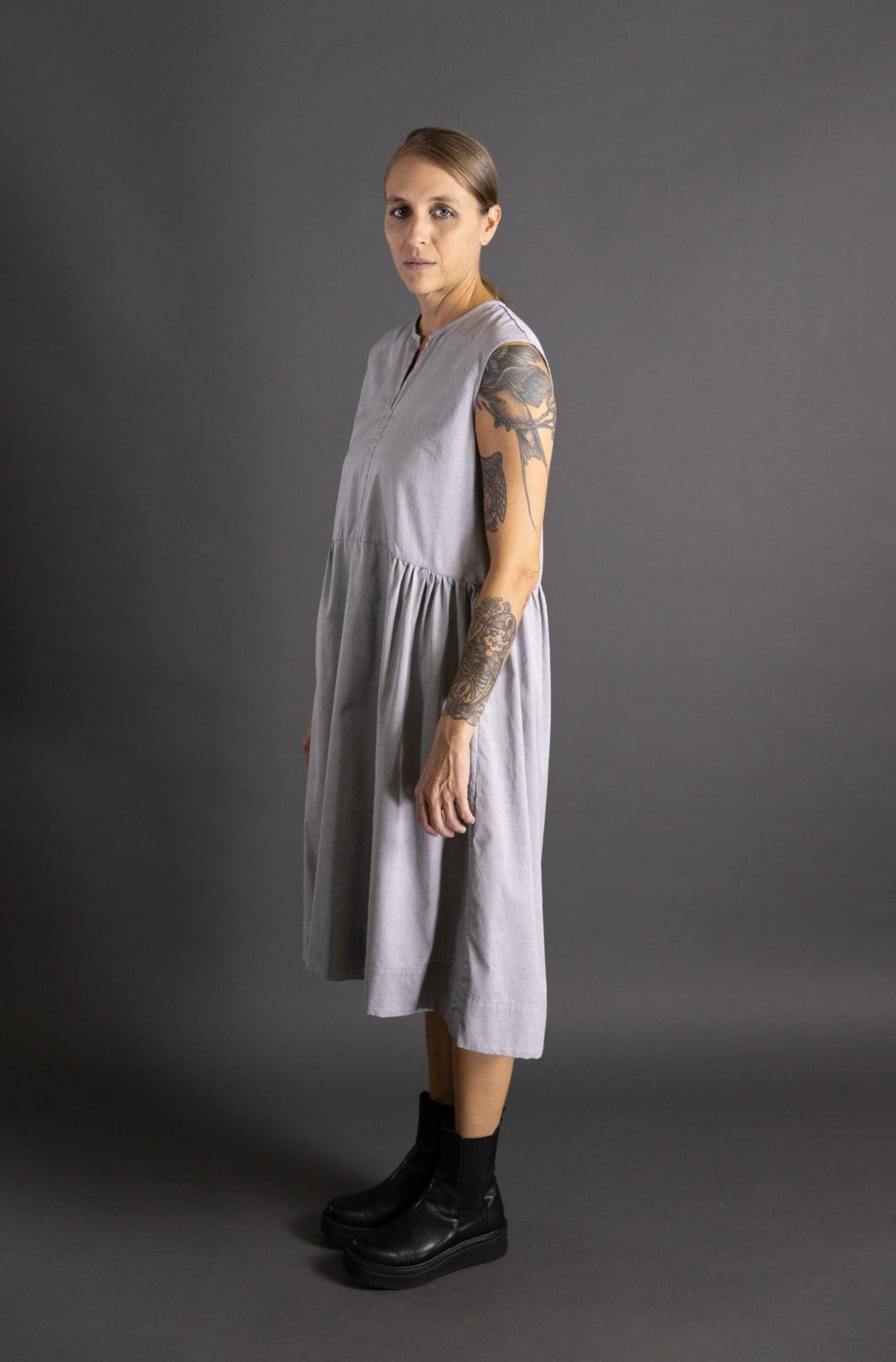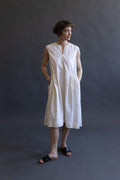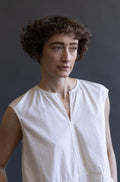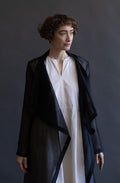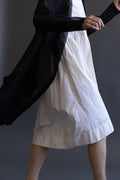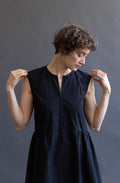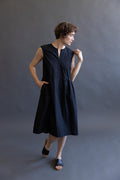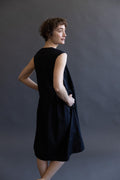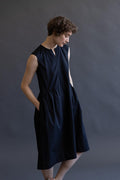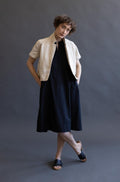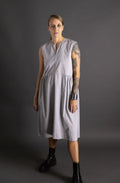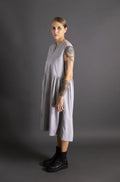 Meridian Dress
Sleeveless dress with gathered waist and side seam pockets. Exposed center-front seam detail splits at neckline. Slight drop shoulder.

100% cotton.
Morgan (height: 5' 8"/chest: 31"/hip: 37.5"/waist: 26") is wearing a size S.
This piece is designed, cut, and sewn at Sew Co., our in-house creative design and manufacturing studio in Asheville, NC. Learn more about the relationship between Rite of Passage and Sew Co. here.
Our pieces are made to last for a lifetime. To best care for these hand-made garments, we recommend washing by hand, or on a gentle machine cycle, with cold water and a mild detergent (no fabric softener, please!). Hang garments to dry, and celebrate the small ritual of tending to the textiles that protect you.
Questions about garment fit and sizing? Curious about the story behind a design? Want to come visit our studio? Check out our FAQs!
If we don't already have the answer to your question, send us a message--we'd love to chat!