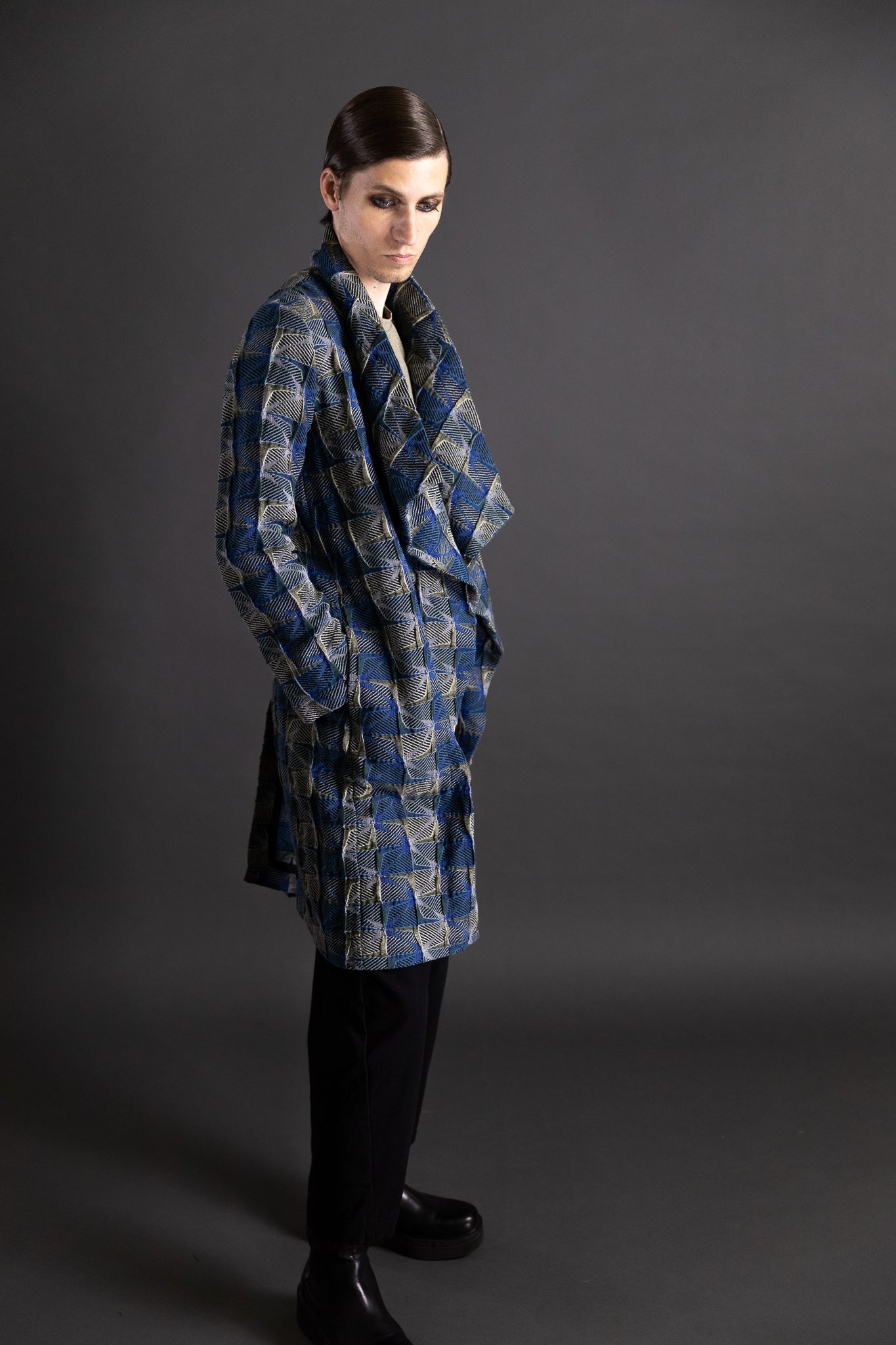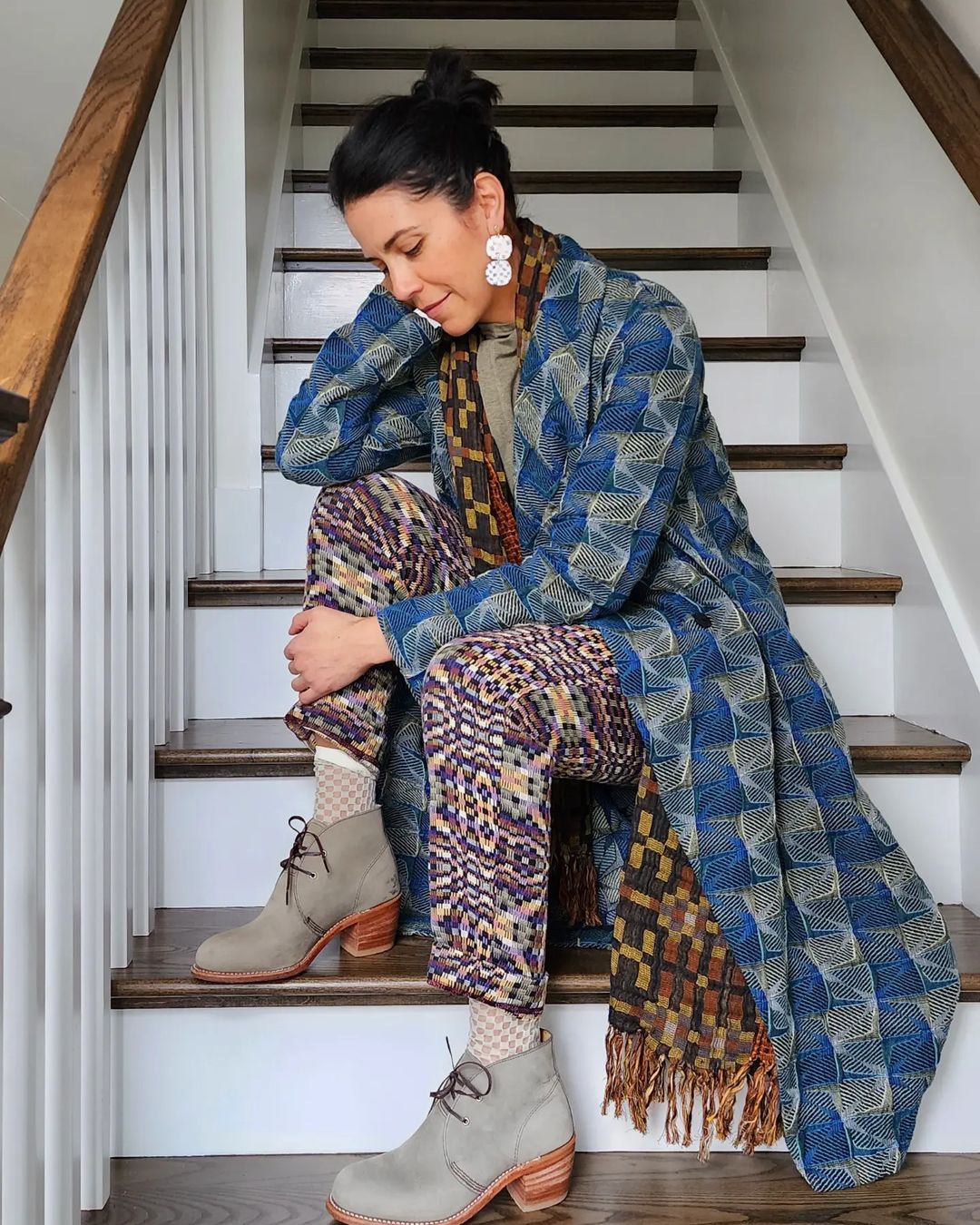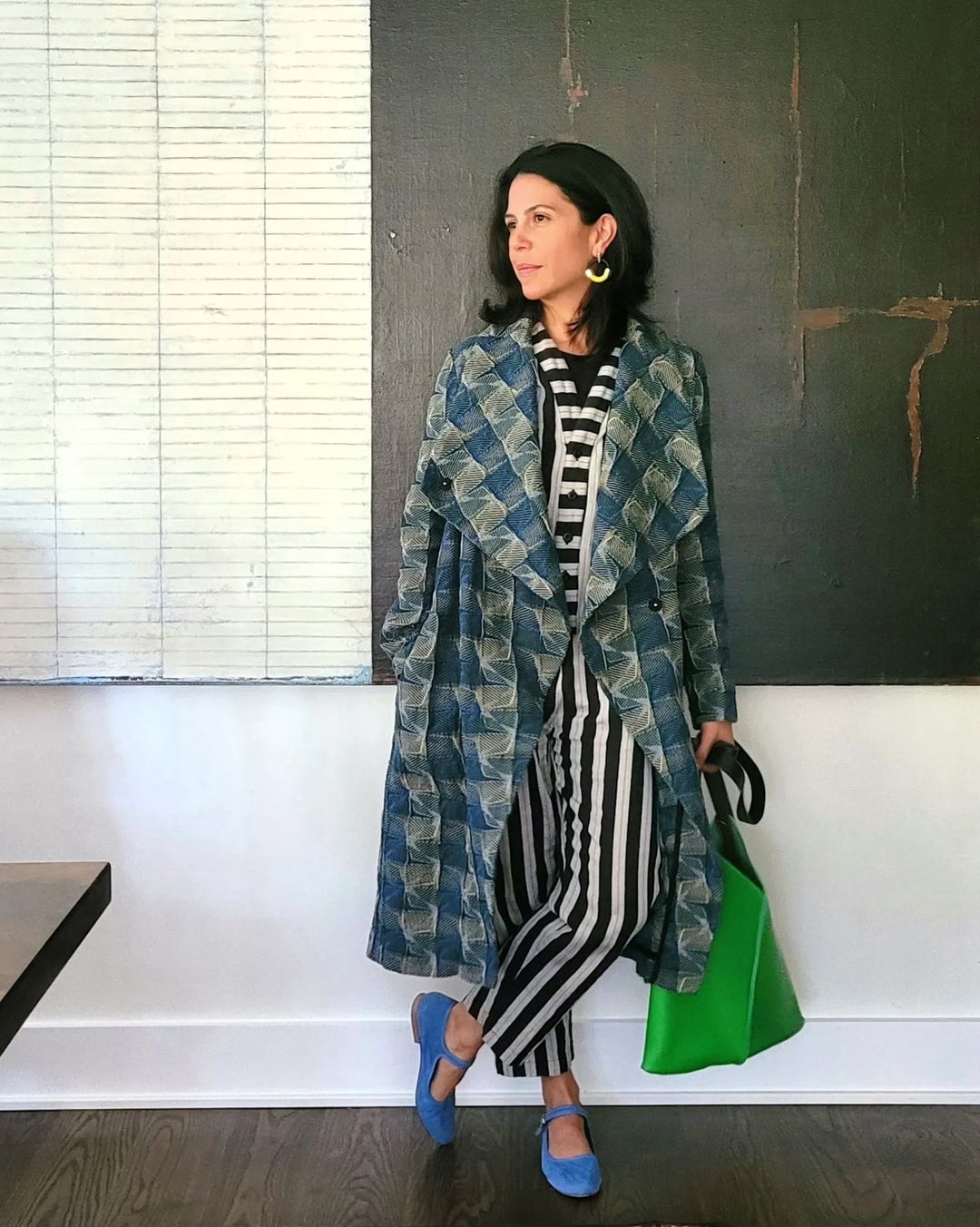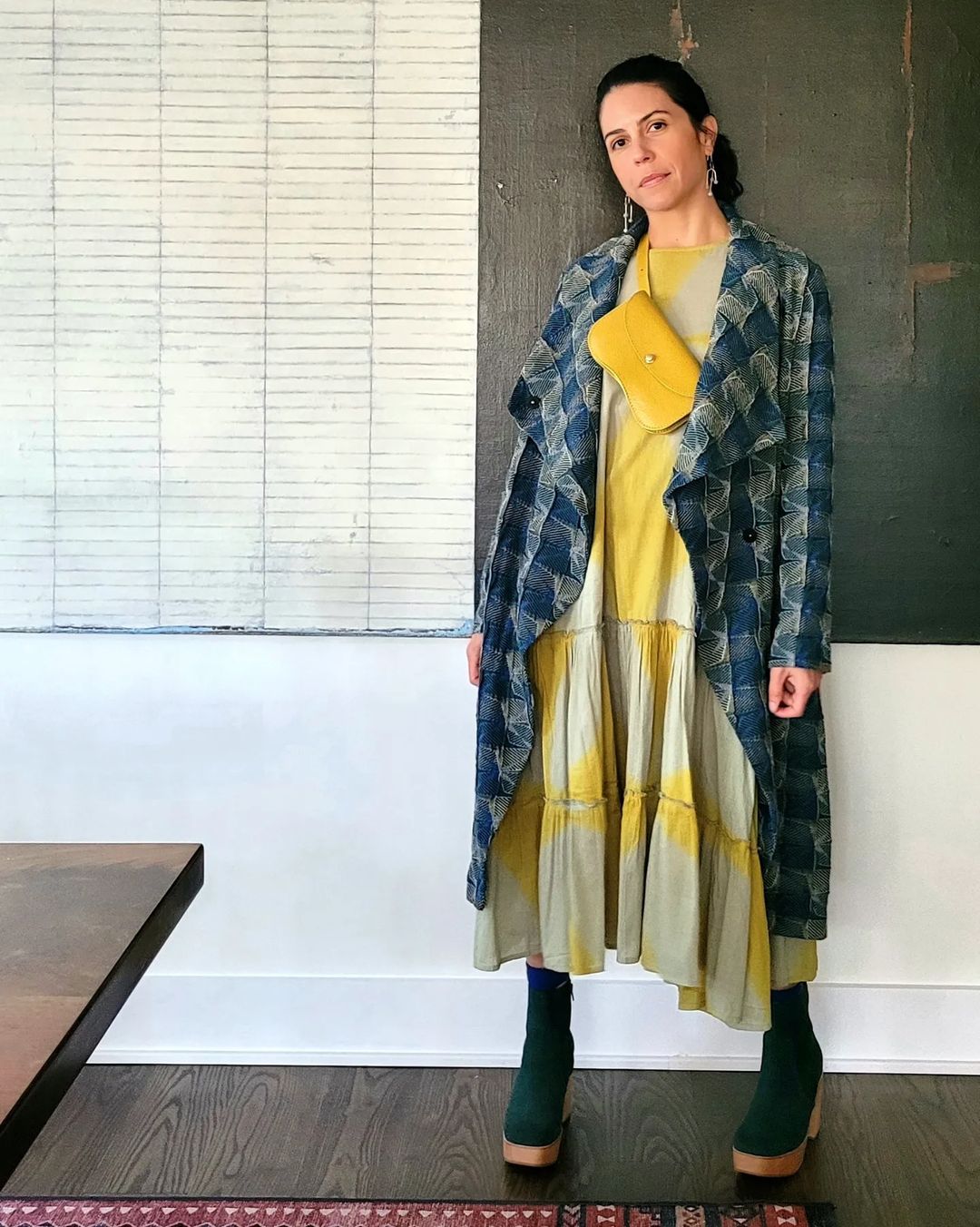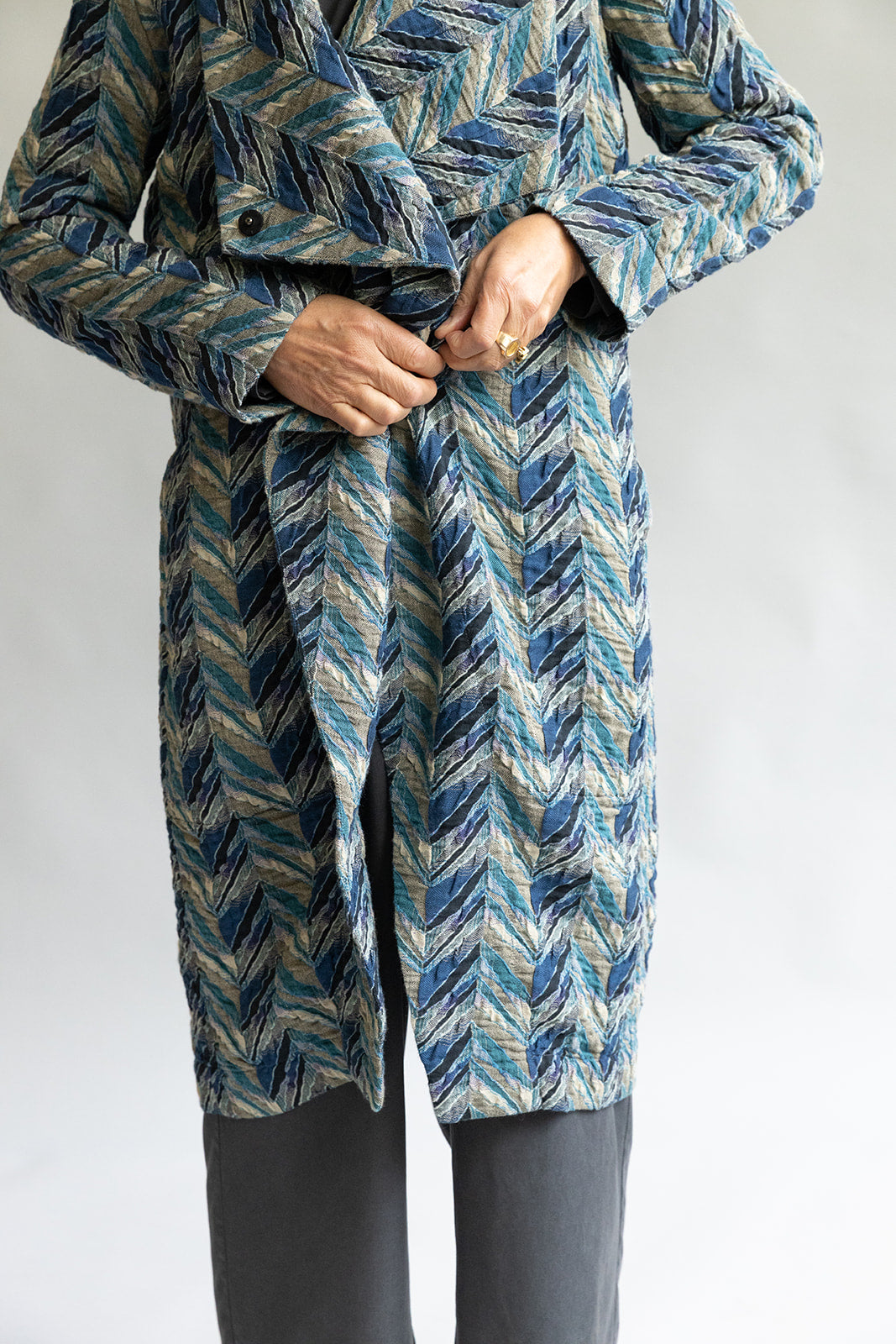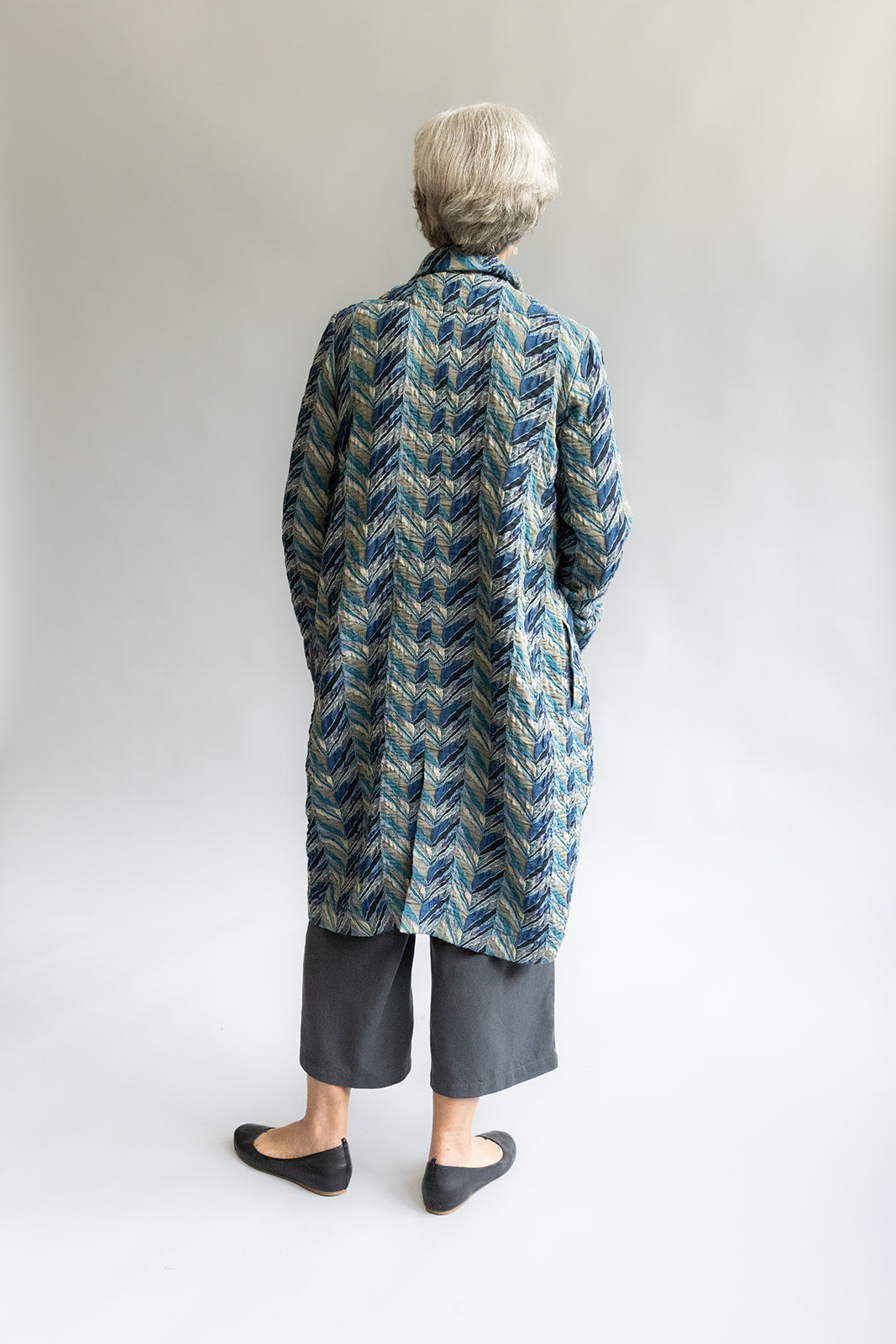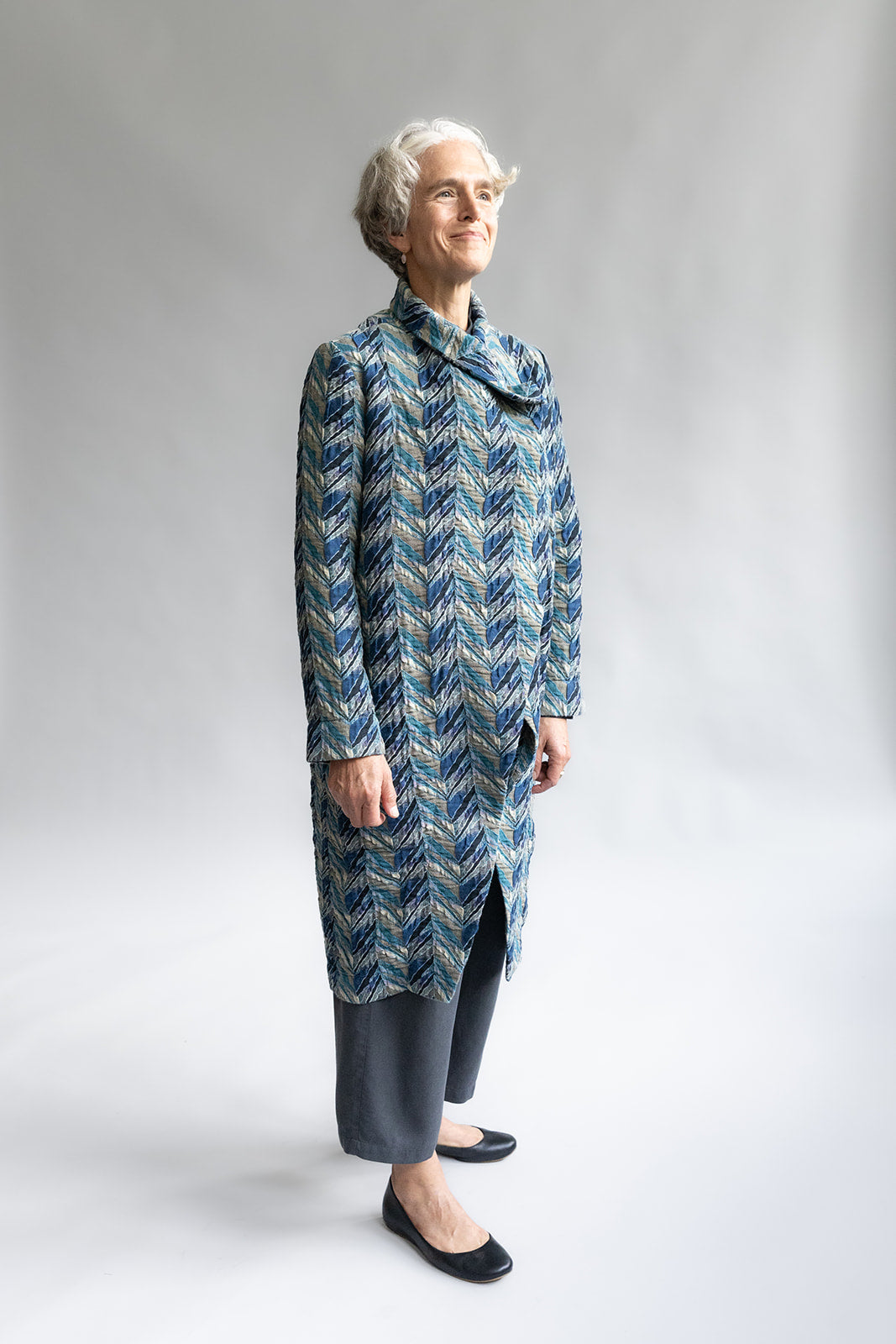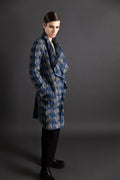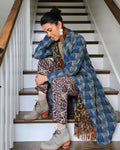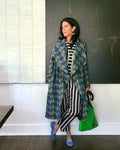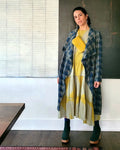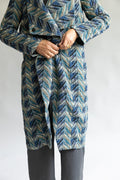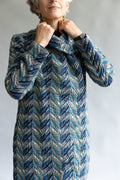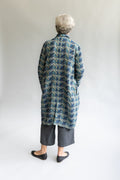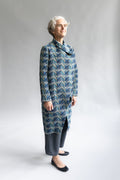 Jacquard Envelop Coat
Winner of 2023 Made in the South Award, Garden & Gun magazine.
Determined. Bold. Double-breasted, all-season coat with hand-sewn snap closures and side seam pockets. Inside seams are covered with twill tape. Can be worn inside out.
Jacquard fabric designed by Jhane Barnes and woven in Japan.
46% cotton, 34% ramie/linen, 20% stretch polyester.

Bow (height: 5'9"/chest: 35"/waist: 29") is wearing a size S in Tiled.
Dee Dee @textile.mixologist (height: 5'4"/chest: 35"/hip: 35"/waist: 28") is wearing a size S in Tiled.
Lisa (height: 5'9"/chest: 34"/hip: 38"/waist: 28") is wearing a size M in Waves.
This piece is designed, cut, and sewn at Sew Co., our in-house creative design and manufacturing studio in Asheville, NC. Learn more about the relationship between Rite of Passage and Sew Co. here.
Our pieces are made to last for a lifetime. To best care for these hand-made garments, we recommend washing by hand, or on a gentle machine cycle, with cold water and a mild detergent (no fabric softener, please!). Hang garments to dry, and celebrate the small ritual of tending to the textiles that protect you.
Questions about garment fit and sizing? Curious about the story behind a design? Want to come visit our studio? Check out our FAQs!
If we don't already have the answer to your question, send us a message--we'd love to chat!